It used to be that when one creates a Facebook ads to target potential customers in Singapore one can only do a target for the whole city. This is because Singapore is not that big. While in the other countries like US or Uk for example, you can do targeting by cities.
However, with the changes that Facebook has made, one is now able to target by SPECIFIC regions in Singapore.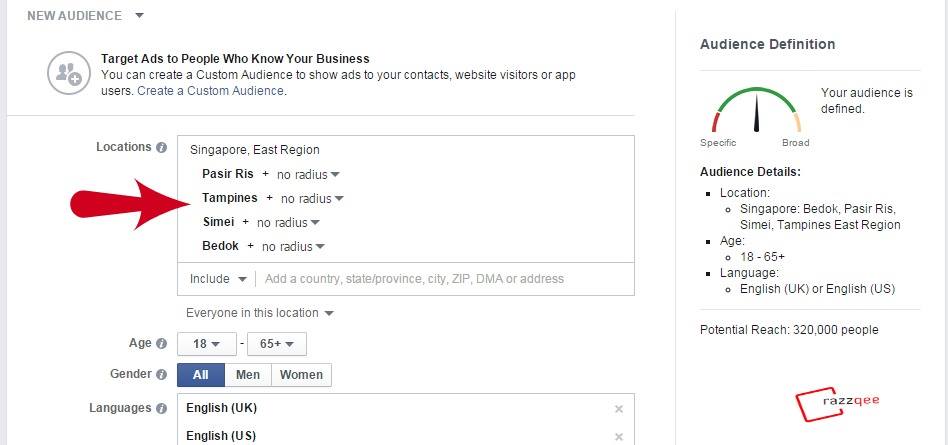 This new changes gives better control to business owners who has physical store in certain location or who offers services only in certain areas, thus one can further maximise the ROI of the advertising campaign.
We believe that the change is definitely welcome with open arms by marketers or business owners who uses Facebook advertising to capture leads or to bring in customers.