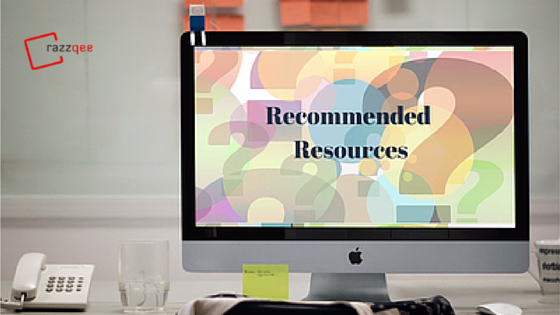 We have prepared a list of recommended  resources to help you in your business.
It is a mix of free and paid services. Do check it out! 🙂
Social Media Management
Hootsuite – This is a social media management web-based tool which allows you to manage multiple social media profiles such as Facebook, Twitter, LinkedIn and Instagram. We have used it for years and still loving it. It will save you from having to login to all the social sites just to post an update.
Tracking
Google Analytics – The essential tool to track your website. You can see statistics like the number of visits, page views, keywords and more.
File Sharing / Back Up
Dropbox  – A file hosting service which allows you to access your files, photos & videos anywhere and allows for easy sharing.
Google Drive – A cloud-based file storage service provided by Google, and allows users to share and edit files.
Trello – It is an awesome project management tool that makes collaboration easy. Use it to organize work projects, family to do list or travel plans. The best thing is , this awesome tool is free. 
Email Service Providers
Mailchimp – It's affordable especially for entry levels. Has free and paid service
Get Response  –  Recommended as an email service provider and has the added bonus of offering a landing page creator tool.
Aweber – Starting at slightly higher price than Get Response, comes with attractive template design.
OptIn Monster   is the #1 lead generation and email list building tool. This WordPress plugin allows you to create lightbox popups, floating footer bars, slide-ins, and other highly effective optin forms. OptinMonster also comes with built-in A/B testing functionality, robust analytics, and powerful exit-intent technology.
Domain
Domain name can be purchased at
If you are not sure how to purchase or are worried that you may forget to renew  the domain, you may reach out to us for assistance.  Drop us an email at hello@razzqee
Web Hosting 
Siteground has one of the best support any hosting company can offer. You can start from USD 3.95 per month for the basic plan.
Website
We recommend  you create a website using WordPress. Please note however, there is a difference between wordpress.com & wordpress.org.
WordPress.com is hosted on their servers. Which means that  you do not own the space on the web, they do. It is  free but with far less flexibility.
WordPress.org   This requires setting up on your own server and is then hosted by the hosting company you're using.
Funnel Checklist

This bundle includes 20 individual checklists and worksheets, along with 4 page layout documents and 2 trackers to streamline all your funnel setups and list-building efforts.
Add them to your business toolbox and you'll save hours of time with every new funnel you create. Not only that, you'll know you've maximized every opportunity to serve your audience better and earn more profits, too.
Get it here Funnel Checklist