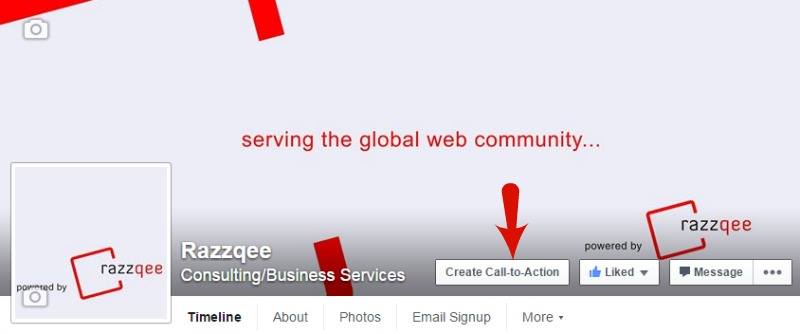 Facebook rolled out ' Call to Action' feature since last year in US and worldwide this year.
★ What are Facebook Page Call to Action buttons? ★
Call to action (CTA) buttons are a way to specify a single action for your Facebook fans (page likes) to take from your timeline cover photo
Depending on what action you want your fans to take, you can choose to have a button appear on your page that when clicked
1) keeps a user inside of Facebook or
2) send users off of Facebook to your website or anywhere you like.
So, instead of burying a link to your website in your cover photo or relying on users to click into your photo, page admins can now include specific call to action buttons on your Facebook Page to help reach their overall business goals.
Page admins can select from a group of CTA buttons to add to the top of their Page. The seven CTA available are:
▶ Book Now
▶ Contact Us
▶ Use App
▶ Play Game
▶ Shop Now
▶ Sign Up
▶ Watch Video
Test run it to see how it performs.